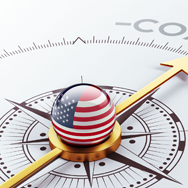 What do you think of when you hear the word, "coach?" Does an image of an athletic coach or a drill sergeant yelling at you come to mind? That paradigm may work for some people, but most of us don't respond well to someone emphatically telling us what to do, especially when we already know what to do, we just need a little clarity and perspective.
Perhaps I misread you, but I get the sense that you respond better with someone who works with you, and includes you as a collaborative partner to help you reach your goals. That's why I took the time to certify with the Coach Training Alliance as a life coach. I then went on to certify with Dr. David Krueger as a New Life Story® coach. I also took all of my DHEd coursework electives in executive coaching. I know what it's like to be coached by someone who wants to impose his ideas on me.
The difference between that and an experienced, intuitive coach who knows how to move the you toward clarity and fulfillment is like the difference between night and day. It's the like the difference between a bunt and a home run. It's . . . up to you. Where are you feeling stuck? Call me. Let's talk.