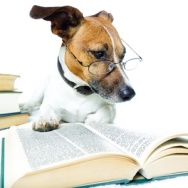 This site was conceived as a virtual research platform for my dissertation in support of a doctor of health education degree. I also expect to conduct other research studies in the future, as well. Each study has its own requirements for the number and make-up of participants. Thus, not everyone who wants to participate may be eligible for each study.
Each study will also have its own requirements for participant consent forms. Since these requirements cannot be known in advance, this page will provide links to the various forms required for each study. At the end of each study conducted by the Jentzer Wellness Institute a link to the study's findings will also be available on this page.
I know you are chomping at the bit to get going. I am too. Believe me, no one is more anxious to get this pony moving than I am. Take a deep breath: Inhale. Exhale. Repeat as necessary. I will let you know when the forms for this page are ready. If you sign up for the newsletter you will be the first to know when a new study is ready to start.